Stress & Rescue Course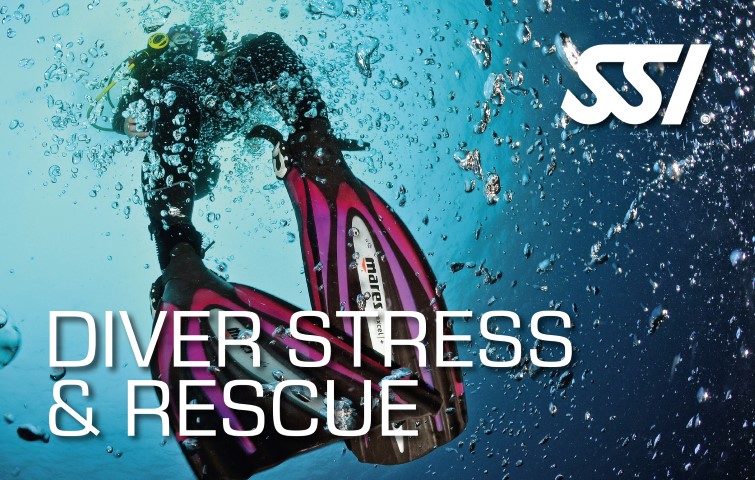 Duration: 2 Days (approx.)
Location: QUEENSCLIFF, VICTORIA
Product code: PGJRN1
Course Description:
Be prepared for any underwater situation by taking the SSI Stress and Rescue Speciality. You will learn how to manage stress and assisting other divers with problems and emergencies. Leaving you with all the skills necessary to make yours, and your buddies, dive experiences safer and more enjoyable. There is no better place to learn and refine your emergency than with Scubabo Dive Victoria where you will receive the most comprehensive and environmentally conscious dive training available anywhere in Australia.
Prerequisites

At least 12 years of age
Open Water Diver certification or higher
A current medical (A.S. 2299) for scuba diving (valid within 12 months)
Proof of current training in CPR and First Aid
NB. If you do not hold a current Australian First Aid certification we are able to conduct a course with you prior to beginning your SSI Stress and Rescue Program
Dive Medical

A dive medical is only required if you fall into one or more of the following categories:
Those with an at risk medical condition; or are over 45 years of age; or have a body mass index (BMI) over 30 AND a waist circumference greater than 102cm for males and 88cm for females.
If you fall into one or more of these categories you will need to obtain a diving medical (AS4005.1) The cost is roughly $100AUD and takes about 45 minutes to complete with a registered diving doctor.
If you are unsure please refer to our SSI Medical Waiver prior to booking.
Inclusions:

Cost includes tanks and weights and all SSI training materials and fees
Course Schedule:
This course consists of pool and academic sessions on your first day. The open water sessions come next taking place in Port Phillip Bay.