Advanced Wreck Diving Course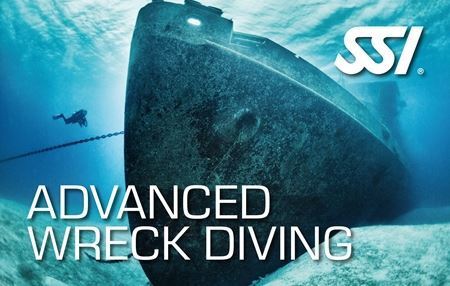 Duration: 6 Hours (approx.)
Location: QUEENSCLIFF, VICTORIA
Product code: PLBL6R
Course Description:
The training required for this type of diving is overhead buoyancy control, new finning techniques, optional laying safety line and the proper use of a light. The program can be completed wearing a single cylinder with either a pony cylinder or H/Y valve. You will earn the SSI Advanced Wreck Diving Specialty certification after completing this program.
Prerequisites

At least 12 years of age
Open Water Diver certification or higher
Dive Medical

A dive medical is only required if you fall into one or more of the following categories:
Those with an at risk medical condition; or are over 45 years of age; or have a body mass index (BMI) over 30 AND a waist circumference greater than 102cm for males and 88cm for females.
If you fall into one or more of these categories you will need to obtain a diving medical (AS4005.1) The cost is roughly $100AUD and takes about 45 minutes to complete with a registered diving doctor.
If you are unsure please refer to our SSI Medical Waiver prior to booking.
Inclusions:

Cost includes tanks and weights and all SSI training materials and fees
Course Schedule:
This course consists of pool and academic sessions as well as 2 wreck dives within Port Phillip Bay and surroundings.