Dive Guide Course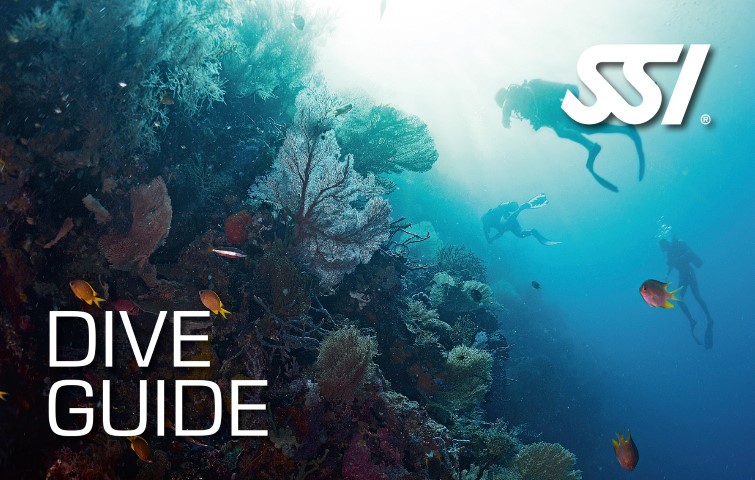 Duration: 7 Days (approx.)
Location: QUEENSCLIFF, VICTORIA
Product code: PSFLZD
Course Description:
This program gives you the skills and experience required to safely lead groups of certified divers, and is the first step towards an exciting career as an SSI Dive Professional without requiring you to complete an instructor program. Professional Dive Guides can work for SSI Dive Centres, guiding dives in a variety of environments and conditions. You will earn the SSI Dive Guide certification after completing this program.
Prerequisites
At least 18 years of age
A current medical (A.S. 2299) for scuba diving (valid within 12 months)
Advanced Adventurer
Diver Stress & Rescue certification
40 logged Dives
Certification or equivalent experience: Navigation, Night & Limited Visibility, Deep Diving.
Proof of current training in CPR and First Aid
Certification & Active Status Requirements:
Have completed the following Specialty programs or equivalent: Equipment Techniques, Night Diving, Boat Diving, Deep Diving, Navigation, Nitrox, and Stress and Rescue.
Logged no less than 50 open water dives totalling 32 hours or more.
Maintain proof of current training in First Aid & CPR.
Maintain proof of being competent in emergency administration of oxygen. This shall include knowledge of the medical principles involved and practical use of an emergency oxygen unit.
Display leadership behaviours as well as passing all requirements listed in the program curriculum.
Serve apprenticeship time
Perform all diver skills and open water rescues
Pass a watermanship evaluation.
Pass a final exam with a minimum score of 90%.
Comply with all annual Renewal procedures.
Maintain Professional Liability Insurance (where applicable).
Work through an active SSI Dive Centre or SSI Dive Resort.

Inclusions:

Cost includes all SSI training materials and fees
Course Schedule & Upgrades:
The number of classes, hours and sessions per day are set by the individual Instructor, based on student
needs, student ability and ocean conditions. The approximate time required to complete is 40 hours or 7 days.
Contact us now to enquire about our Dive Master Internship program!!